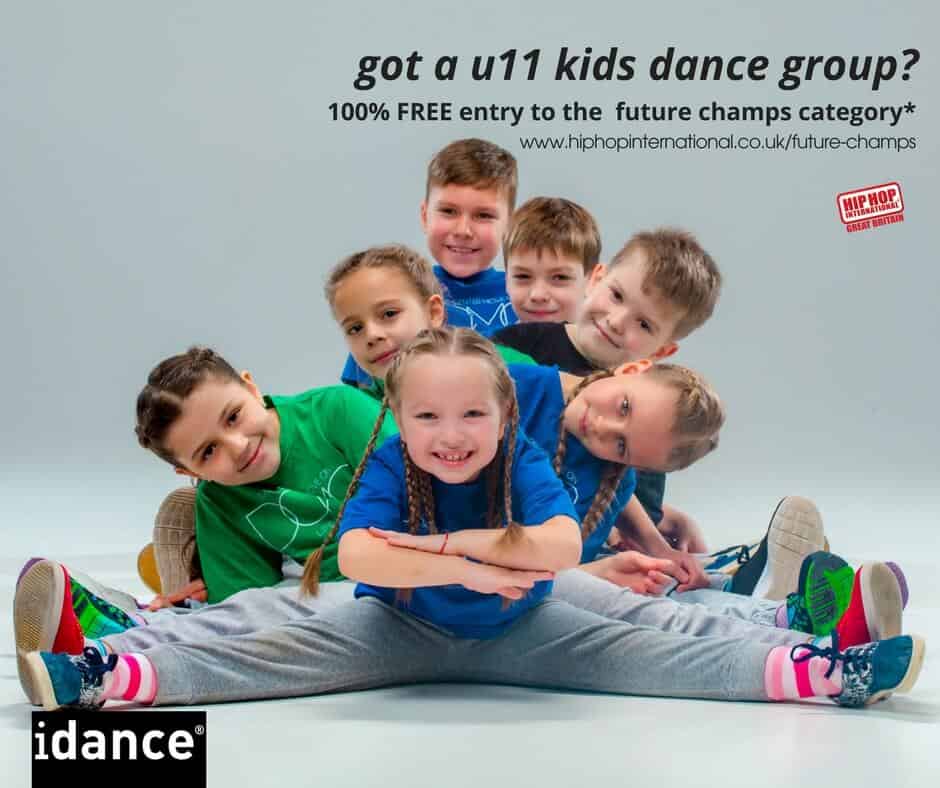 The UK Hip Hop Dance Championships are the most intense street dance events in the UK. People now know that those who merely participate in our event do better in all other events in which they participate.
We inspire the next generation of street dancers and help them on their way by letting them perform in the same space as the very best crews in the UK and being part of our positive, enthusiastic atmosphere while having a lot of fun.
There is a maximum of 10 places available at any of events so sign up now.
Details:
Participation for the kids is 100% free.
You only need 5 kids to participate. Of course, you can have more.
Absolute beginners are fine. Ability is not as important as heart and enjoyment.
Dancer and coaches must be interested in having fun. This is NOT a pressure category. We want everyone to enjoy.
Space is limited. No more than 10 teams at any event.
Future Champs Interest!
Don't forget We've also have FUTURE CHAMPS a new showcase category for kids

and it's 100% free!