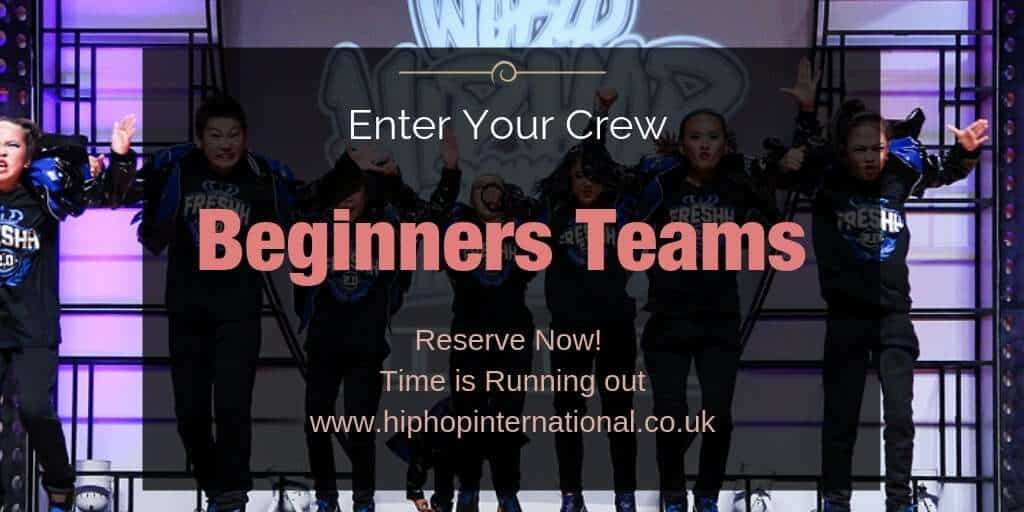 How crews like Request become the best in the World
The UK Hip Hop Dance Championships are the most intense street dance events in the UK. People now know that those who merely participate in our event do better in all other events in which they participate.
We inspire the next generation of street dancers and help them on their way by letting them perform in the same space as the very best crews in the UK and being part of our positive, enthusiastic atmosphere while having a lot of fun.
That's why top crews like Request from New Zealand participate. Expose your crews to the best dancers. It's simply the quickest and easiest way to get you to the top.
This year up to FIVE beginner crews will have the opportunity to win FREE entry to the UK's most intense Street Dance Competition, the UK Hip Hop Dance Championships February 10, 2018.
Our team will choose up to 4 crews, PLUS your friends and family can vote for you, their favourite crew as a wild card entry – a total of FIVE FREE PLACES worth £1750 (£350/place)
The very best choreography will feature three hip hop dance styles, but even a single style can win!
Hurry, the deadline for entry is 1pm December 17, 2018.
Details:
Participation for the winners is 100% free.
You only need 5 dancers to participate. You can have up to 14.
Absolute beginners are fine. Ability is not as important as heart and enjoyment.
Dancer and coaches must be interested in having fun. This is NOT a pressure category. We want everyone to enjoy.
Time is limited.
*entry to the beginner category only.
Get entry for your Beginner Crew
Yes, Omar. I want to know more for the future!
I don't come to dance events to get wound up I come to be inspired…
I love the friendly atmosphere at idance, every year I've come when we go on stage the crew coming off says good luck, and crews waiting congratulate you on your performance… at other competitions, there is so much hostility… it's just dancing… it's nice when you can go on stage and compete fiercely then come offstage and just be friends with everyone.
Rikki Doughty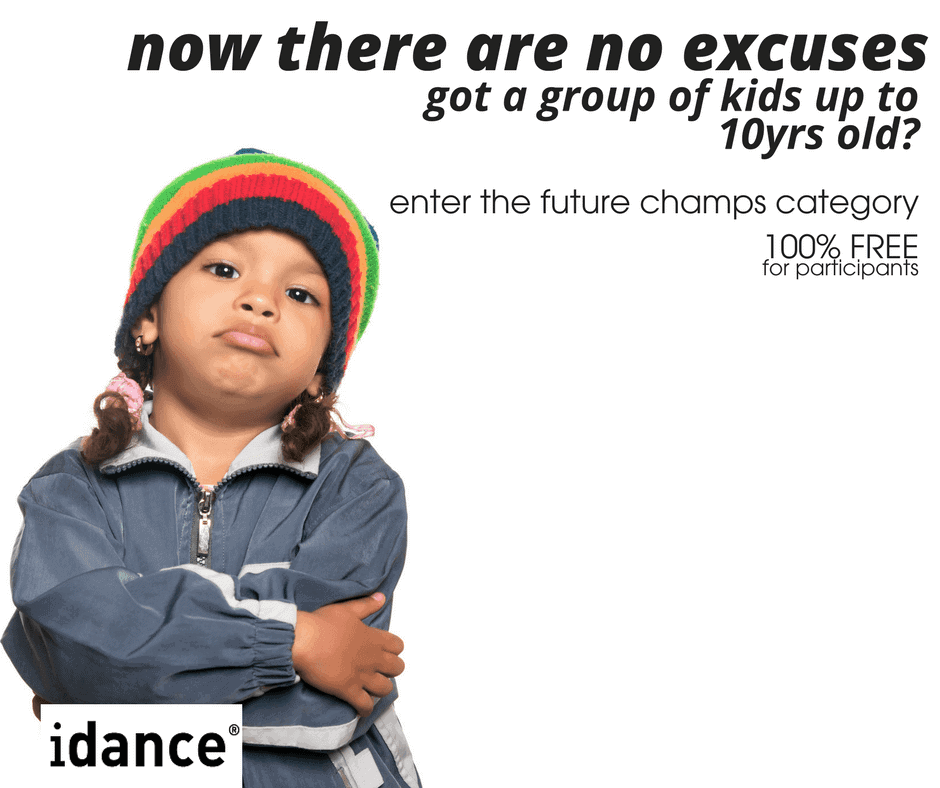 We've created a new showcase category for our event.

Future Kids

and it's 100% free!