Beginners Competition July 3rd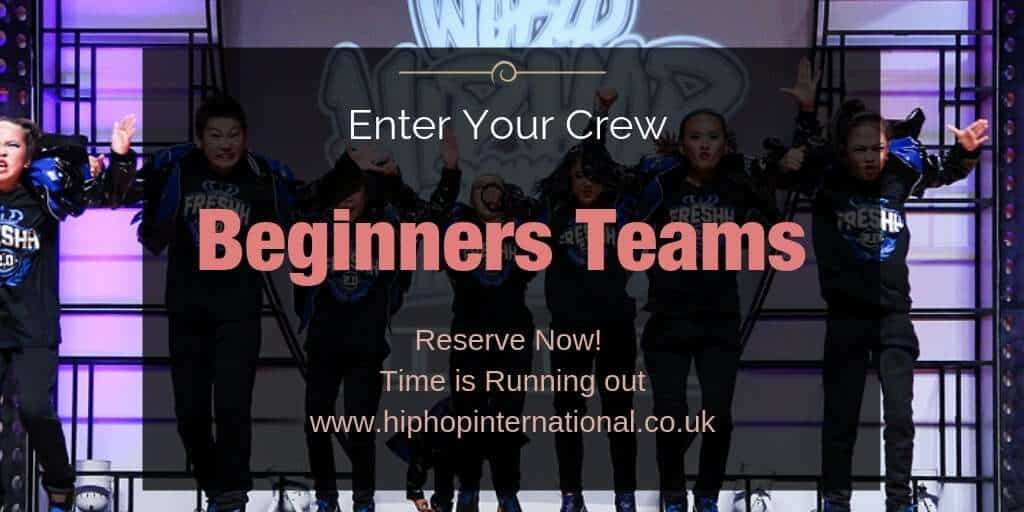 Get 60% off entry for your Beginner Teams*
If you've been wanting to get your beginners into a top competition at a reasonal price, here is your chance! But hurry! The 60% discount expires May 31, 2021 at Midnight
An Event with an ID of "52023" could not be found. Please contact the event administrator for assistance.
Did you know that setting the goal of winning could be a huge mistake that may stop you from acheiving your goals?
How Parris Goebel and "ReQuest Crew" went from unknown to the best in the World
Every winner was once a beginner. Parris loved to dance but when she reallyy got started it was not because she thought they were the best.
"I just wanted to have fun with friends." Parris told me in Moscow while judging the Russia Hip Hop Dance Championship.  Request Crew were 2nd in the varsity division in 2007 By 2009 they hadn't won their National Championship but for Parris It was an opportunity for her and her friends to showcase around the world.  By 2009 they earned the gold medals at the World Hip Hop Dance Championships.
I tell that story because I want everyone to know that had they focused on winning they might never have even entered the competition.
I get it.
The UK Hip Hop Dance Championship is the most intense street dance events in the UK.
People know that those who merely participate in our event do better in all other events in which they participate. But that's not why you should enter. You should enter because it's fun and it's a chance for you to show case your skills and grow and develop.
At HHI UK, we inspire the next generation of street dancers and help them on their way by letting them perform in the same space as the very best crews in the UK and being part of our positive, enthusiastic atmosphere while having a lot of fun.
That's why top crews like ReQuest from New Zealand participate. Expose your crews to the best dancers. It's simply the quickest and easiest way to get you to the top.
This year beginner crews will have the opportunity to 60% off entry to the UK's most intense Street Dance Competition, the UK Hip Hop Dance Championships – Online Edition July 3, 2021.
The very best choreography will feature three hip hop dance styles, but even a single style can win!
Hurry, the deadline for entry is 1pm June 18, 2021.
*Details:
You can also enter a junior, varsity, adult, minicrew, or Megacrew.
You only need 5 dancers to participate. You can have up to 14.
Absolute beginners are fine. Ability is not as important as heart and enjoyment.
Dancer and coaches must be interested in having fun. This is NOT a pressure category. We want everyone to enjoy.
Time is limited.
Get entry for your Beginner Crew